The following photos were taken at a club meeting during the
dismantling of the club's first project bike, a Norton/Matchless N15CS.

Head Peckerheads, Dave Howe and Beezer inspect what remains of the
project bike after a short 30 minutes in the hands of the wrecking crew (see below).
---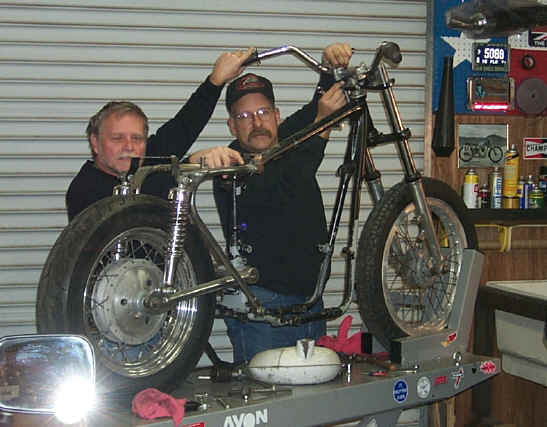 The Wrecking Crew - Nick Burk and Dan Dzivi - Would you let these guys work on your bike?
---
Copyright © 2002 Peckerhead Motorcycle Racing. All rights reserved.
Revised: July 23, 2004 .