Captain Commando has sold Up-N-Smoke BBQ
This was the last gathering of Peckerheads at Up N Smoke on Friday, January 21st.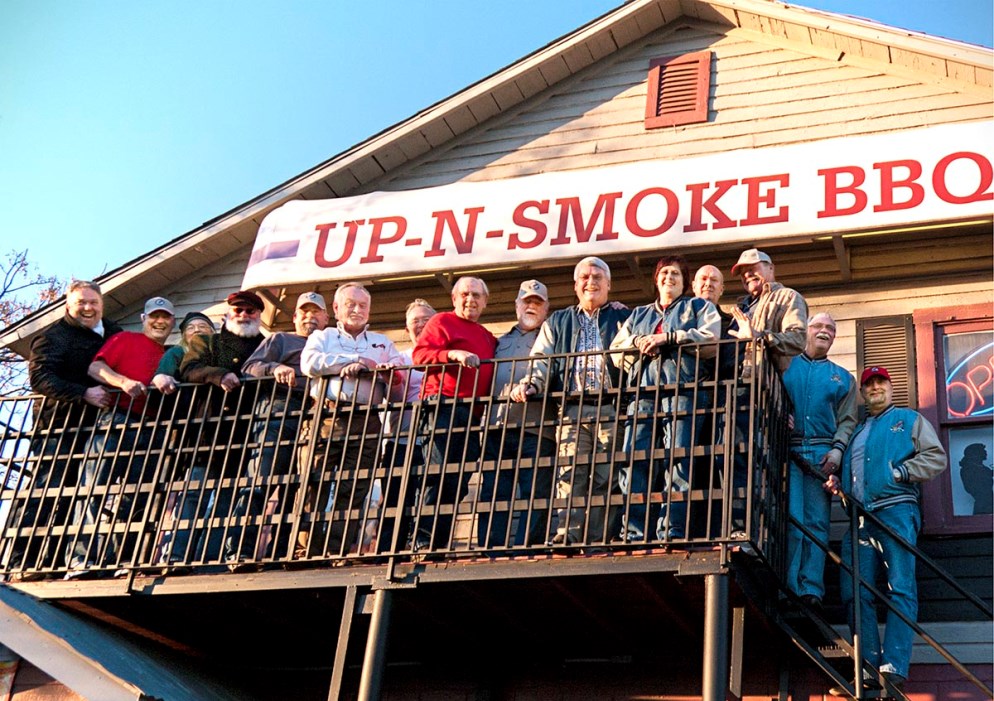 From left to right: Richard Asprey, George Tuttle, Alton Gillespie, Karl Brohan, Dan Dzivi, Phil Dansby,
Berwyn Henderson, Dave Howe, Bill Keating, Laura Keating, Chris Parry, Clay Walley, Dennis Tackett, Dan Peirce.
Dan Peirce is featured in Cycle World online - check it out.
---
Peckerhead Photo taken 11/18/2007 during memorial get-together for Nick Burke

From left to right; Jay McCurry, Steve Ledbetter, Mike Vance, Bob Hagemann, George Tuttle, Bob Speer, Phil Dansby,
Bruce Davidson, Berwyn Henderson, Dicky Hunter, Dave Howe, Laura Keating, Bill Keating, Mike Moon, Ward Hogue,
Clay Walley, Bob Dickey, Nancy McInnis, Art McInnis, Dean Baker and Dan Peirce.
Old P'head Photo taken April 4, 2001. Click on photo to enlarge.

From left to right; Ed Newman, Dean Baker, Tim Nickerson, Ernie Maynard (RIP), Dan Dzivi, Dave Howe, Clay Walley,
Jay McCurry, Nick Burk, George Tuttle, Bob Dickey, Brent Wright, Dan Caranci, Mike Moon, Phil Dansby, Steve Rangeloff.
---
The Peckerhead gang rides over to the house on occasional Fridays to drink beer and I usually grill Brats and have chips & dip. I had a plastic tip bucket to help with some of the cost. Well nobody was paying much attention to it or donating. I thought I would make a tip jar they couldn't ignore.

The Head/Cylinder is a 1973 Husqvarna 400, Valve components from a 1960's Ducati 160, Exhaust nut off a 1075 Norton 850, Carburetor came from A 1949 Norton ES2-but was a Mukuni, probably off a 1960's Honda. Last but not least is an old AC spark plug from EBay.
Way too much machining time was involved but now it's finally finished. The gang must have liked it because the donations more than covered the cost of brats, torllias and chips & dip.
Thanks for your help, it was a fun project. Now I can go back to work on bikes!
Steve Ledbetter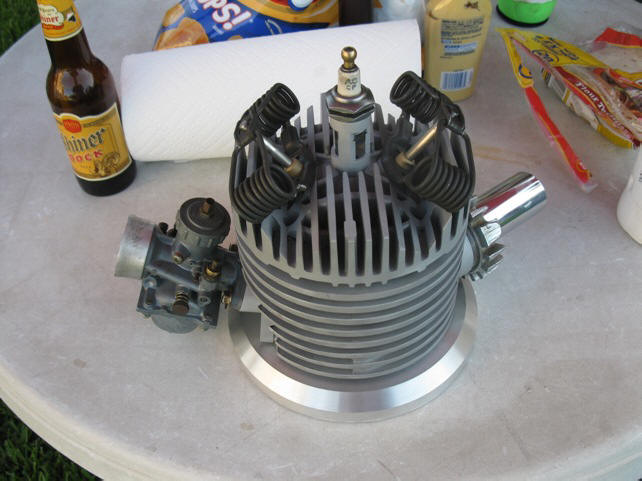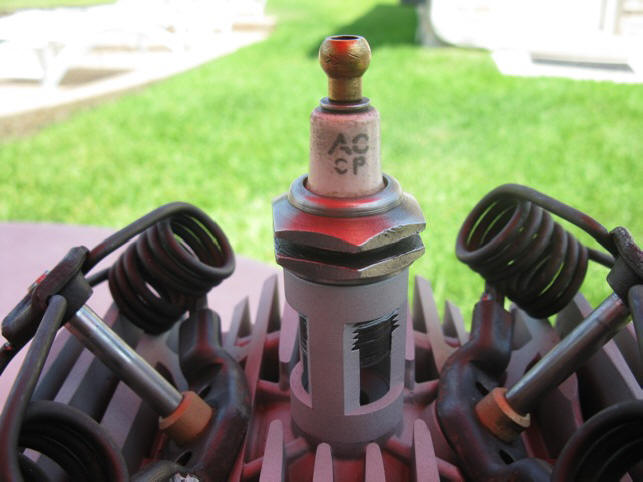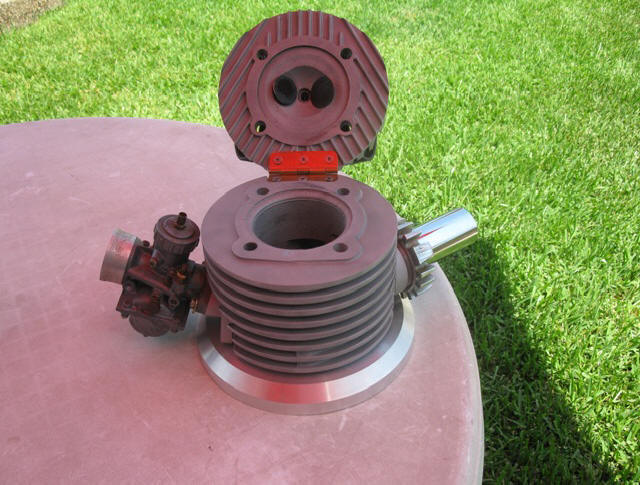 A Toast to the Georgia Peckerheads
Thanks for the Scotch

Peckerhead Dan Peirce is featured in Cycle World online - check it out.
---
Peckerheads on a Typical Saturday Afternoon
---
Peckerhead Dan Dzivi built this Alice in Wonderland race replica. He is a shoe-in to get noticed.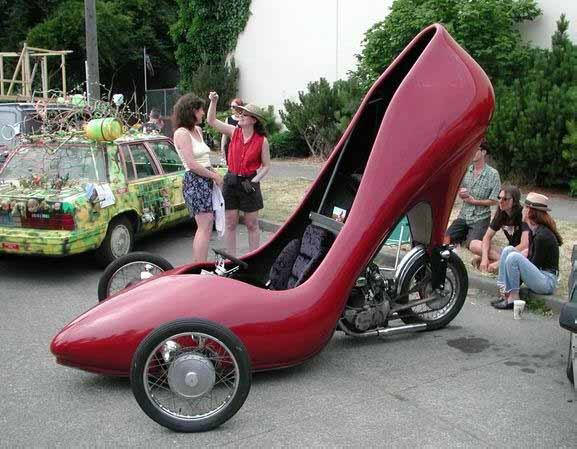 ---
Our seven passenger twin V-twin is stable but doesn't care much for the twisties.

---
DID YOU SAY TORQUE - Our current project will have plenty of torque.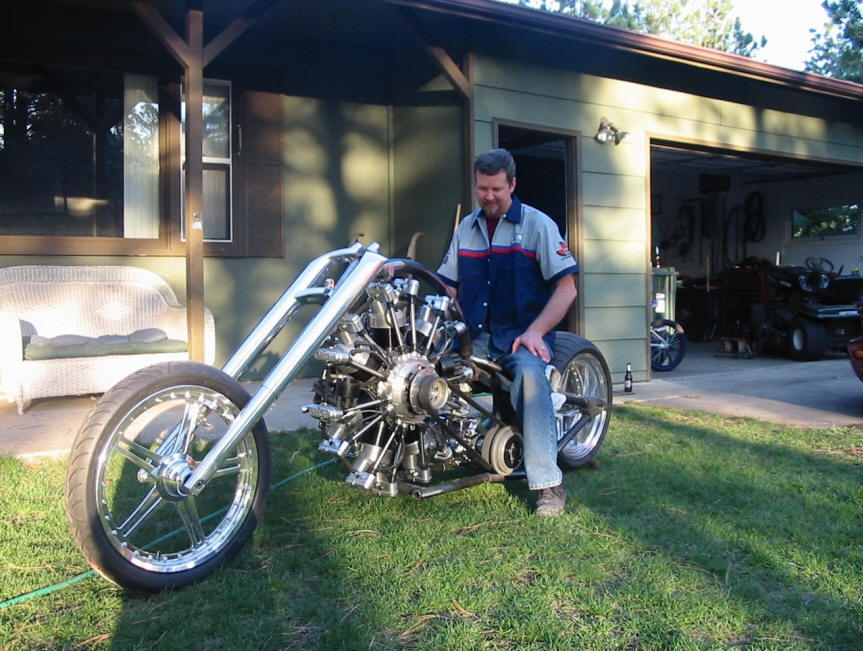 The rear cylinders overheated so we had to mount it this way.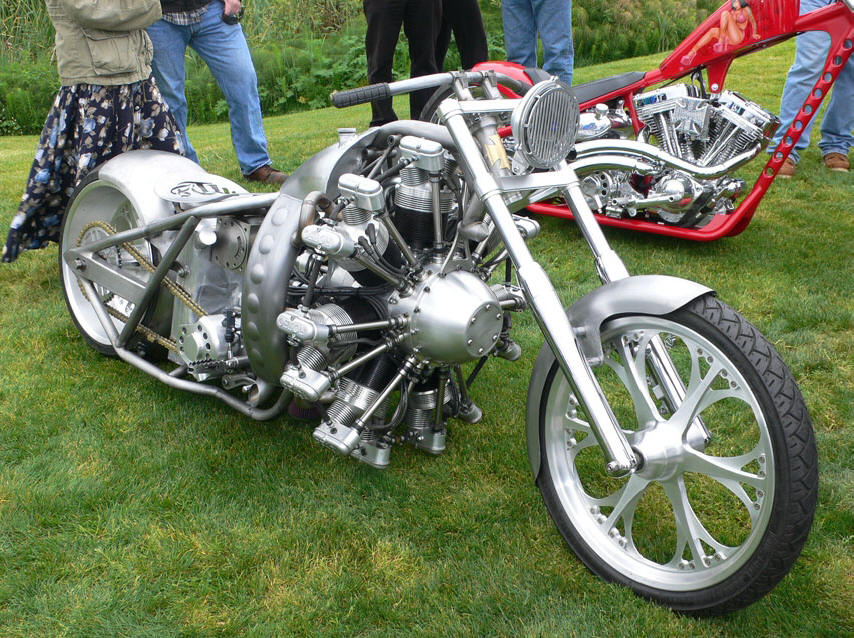 ---
We built the most "sure footed" off road bike in the world.

---
Hemi powered - 0 to 60 in 3.6 seconds!! See you at Bonneville.

---
The Peckerheads take up Hill Climbing with their Triumph powered 3-wheeler.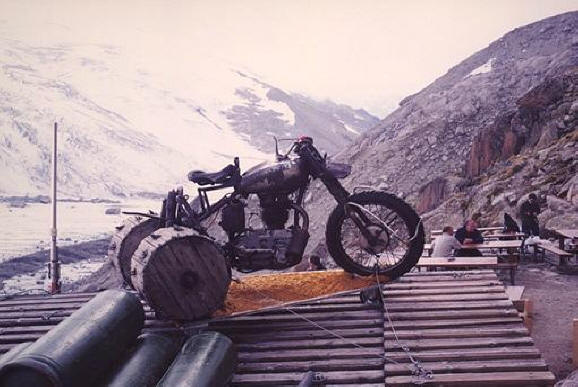 ---
The Peckerheads build this scooter to mow your yard.

---
Here's a photo of the latest project for increased fuel economy from Boxers By Bruce

---
Peckerheads doing their thing - RACING!

---

The boys finished their ultimate blown piston powered
1,800 horsepower 2-wheeled vehicle but now nobody can ride
it - seems insurance is prohibitive.
---

The boys are finishing aero testing for this 2-wheel 'hot' rod. Fast
as hell and very reliable. However, it likes to suck-up pedestrians
and has terrible mileage - less than one mile per gallon of JP-4.
---
When the wives of the retired Peckerheads saw the latest, they decided The Boys had way too much time on their hands and made them all get Summer jobs mowing lawns.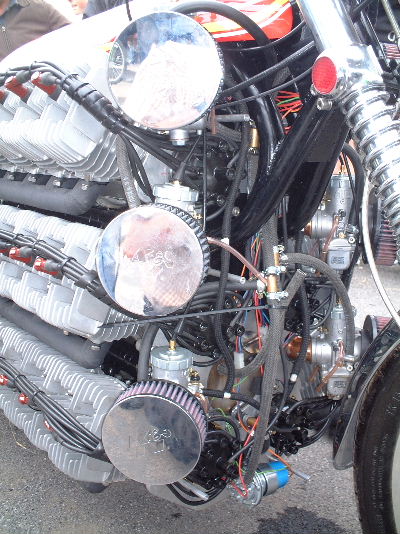 ---
Head Peckerhead - aka Dave Howe

Note concerned look of proprietor, Captain Commando in background.
---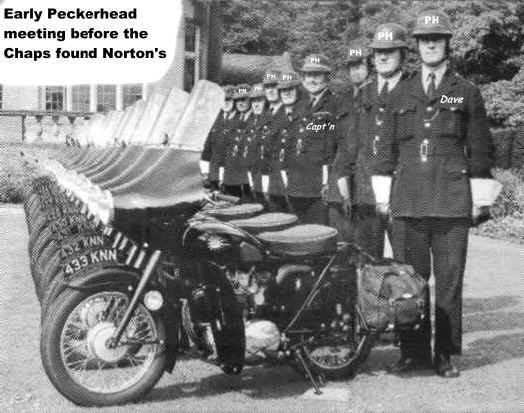 ---
<[Site Map]>
Copyright © 2002 Peckerhead Motorcycle Racing. All rights reserved.
Revised: January 28, 2014.